DOMINATE THE DIGITAL MARKETING WORLD
With the internet being part of almost everything we do daily, it is not a surprise that Digital Marketing is one of the most powerful types of marketing. We use various digital marketing strategies to bring you the best results such as Search Engine Optimisation, Google Ads, Facebook ads, Instagram ads, Social Media Content etc..
We get to know your business and establish your key strengths and weaknesses.

We then come up with a custom digital marketing strategy according to your needs.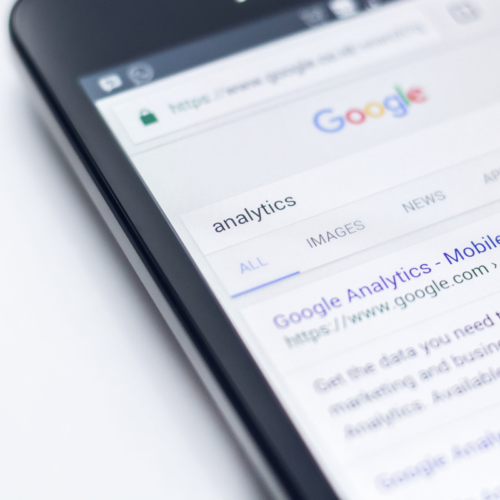 PLACE YOUR BUSINESS IN FRONT THE RIGHT PEOPLE
We assist businesses of all sizes in being discovered by their target audience, which increases revenue and helps your company expand. We develop a personalized Digital Marketing strategy that suits your demands and achieves your objectives. Our strategies have been tested, and we keep up with the latest developments.
Depending on your business and where your potential clients spend their time, many methods of digital marketing can be used. Facebook and Instagram ads, Google ads, and TikTok ads are all popular possibilities. These will drive more traffic to your website, and we will optimize your funnel to boost sales.
We hold monthly meetings with all of our clients to plan for the future and offer monthly reports.
Our Digital Marketing Process
WHAT OUR CLIENTS SAY ABOUT US
"They turned our idea into a full fledged website, helped us structure our business plan and also our marketing."
"From concept to finished website the team at Robowolf guided us all the way. I have been most impressed with the great ideas and the on going resources offered to us at a very competitive price and importantly with enthusiasm and efficiency. Highly Recommended."
"Very professional team and worked very hard to reach our goals."
"Worked with Robowolf to create a website which I needed and they were able to professionally deliver a responsive & clean website which I am very happy with! Highly recommended!"
START GENERATING SIGNIFICANTLY MORE REVENUE USING OUR ONLINE STRATEGIES.
Why is Digital Marketing important?
Digital Marketing is important because it connect businesses with its customers online. It is an additional source of traffic and revenue outside your traditional brick and mortar. The internet has a much wider reach of people because its easy for someone on the other side of the map to stumble on your website. If done right, this opens a huge opportunity for business growth.
What are Digital Marketing strategies?
A Digital Marketing strategy is a strategy that leverages the internet to reach specific business goals. In simple terms, it uses different online traffic sources to narrow down on the most effective for that business.
What is lead generation in Digital Marketing?
In digital marketing, lead generation is the process of turning website visitors into a lead or a paying customer. This method utilizes all kind of online channels and strategies such as email marketing campaigns, paid social media ads, SEO and a lot more.
What is Content Marketing?
Content Marketing is a digital marketing strategy that consists of creating informative or entertaining content to attract the right audience for your brand. There are a variety of places you can publish content, with social media being the most popular.